Mobile App Development
Today, the internet is crowded with designing a flawless API that allows a mobile app to communicate with based service. Optimizing the back-end APIs for excellent mobile client experience is something that needs to be taken into account by everyone who's looking for enhancing the overall on-mobile performance of an application.
The mobile app development market is growing at a GR 14 percent annual rate and is expected to reach a turnover of around $100 billion by 2022.
Mobile app personalization becomes new for app development companies making personal devices like smartphones, watches, and fitness bands on top of their lists. In the millennial age, mobile development businesses concentrate their focus on pleasing the whole fresh digitally native audience.
The rise of JavaScript frameworks over recent years shows its capability to power modern web application development.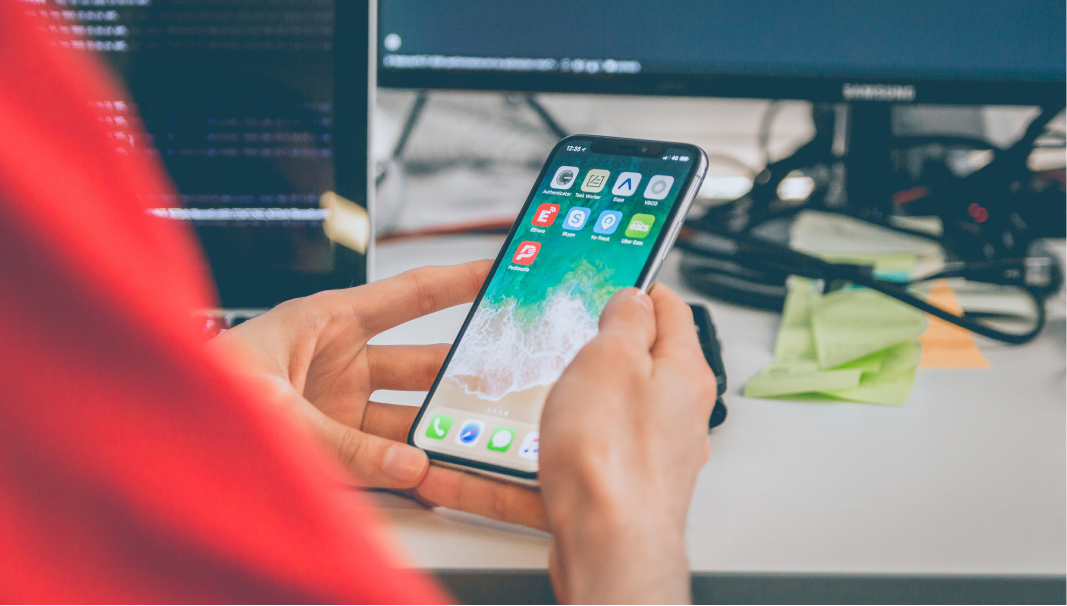 User-Centric Mobile App Development Services:
Front-end development

Back-end servers

Mobile app testing
According to statista, the number of people using mobile phones will continue to rise in 2032 and beyond. Significantly increasing by 0.3% from 2022 to 2023, with 5206,9 million users across the globe in 2023. In 2019, app store sales as well as in advertising earned $461.7 billion for mobile apps.
That value is estimated to be $935.2 billion by 2023. Between 2020 and 2025, the mobile app industry is predicted to rise to more than $650 billion, with a global growth momentum reflecting a roughly 21% annual compound rate of growth.
The aftermath of 2020 has provided a significant boost to an on delivery applications such as delivery service apps, online food apps, medication delivery, health, and taxi delivery, among others.
The application development business has witnessed the most extensive use of 5G networks. It helps businesses provide an exceptional client experience and has a number of ramifications. 5G is the next wave of mobile technology, eventually replacing 4G/LTE.
The mobile gaming industry is in a golden age, with more people participating in and enjoying games with their phones than those in past years. The mobile gaming market, in contrast hand, is anticipated to grow much more. Developers may capitalise on this opportunity to improve their market share by analysing and accepting industry trends.
Mobile user interfaces (UIs) or front-ends rely on mobile back-ends to provide access to business systems. Data transit, security, authentication, authorisation, working offline, and comprises a collection are all made easier by the mobile backend.
This functionality is supported by a mix of middleware components including a mobile app server, mobile backend as a service, and service-oriented architecture infrastructure.
Our mobile development process spans some key phases: strategy, analysis & planning, design, app development, testing, and deployment.